Arlene Abundis is a storyteller whose debut picture book with HarperCollins, INTO THE MIGHTY SEA, is scheduled for the summer of 2024.
Born to parents who migrated as refugees from Cuba, Arlene writes to explore her Latina identity through mental health conditions and emotional safety. Arlene has lived with social anxiety, generalized anxiety disorder, and chronic PTSD for over 20 years.
When she is not writing, Arlene is somewhere in a public library reading books or stuffing her Cubana face with guava and cheese pastelitos while sipping café con leche.
Arlene nestles between the foothills of the San Gabriel mountains in California with her husband and three children.
She is represented by Tara Gonzalez at Erin Murphy Literary.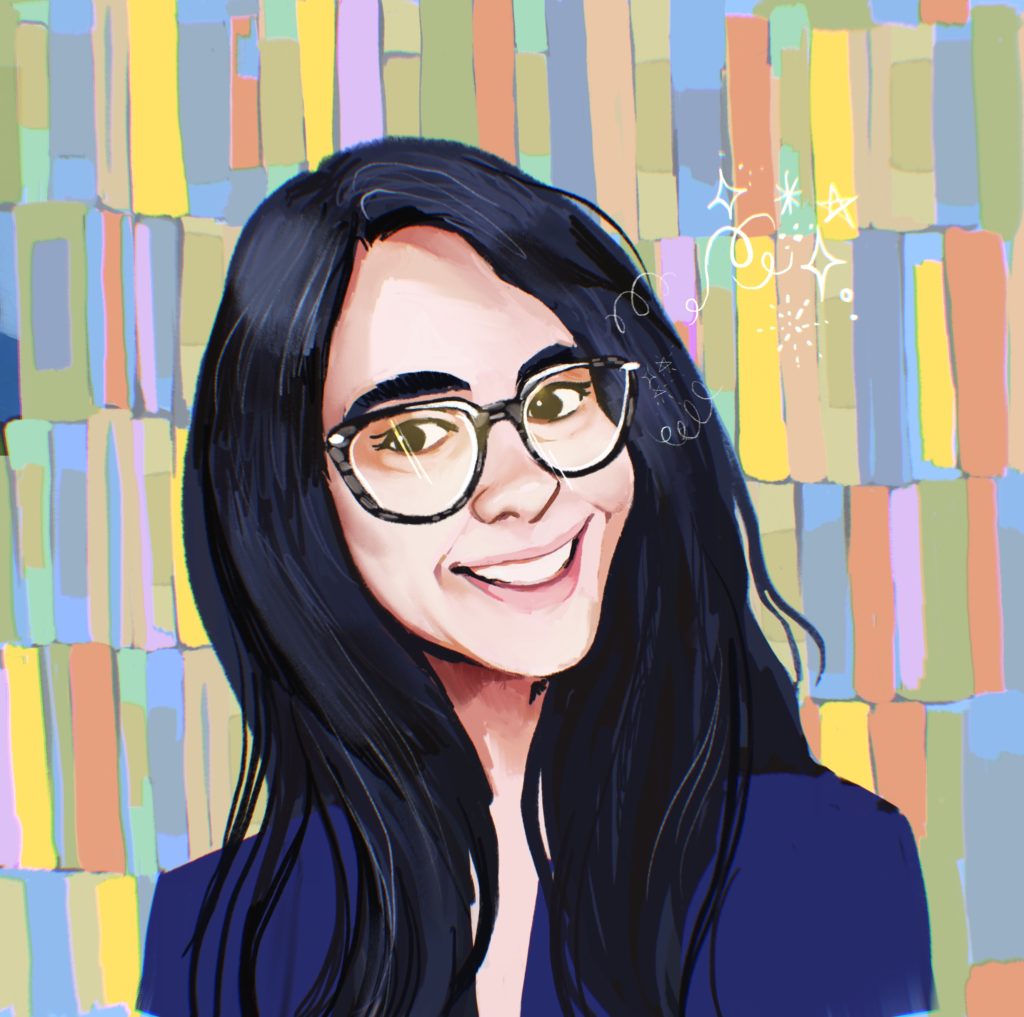 Illustration by Emma Cormarie